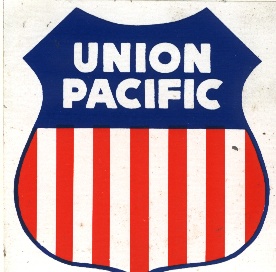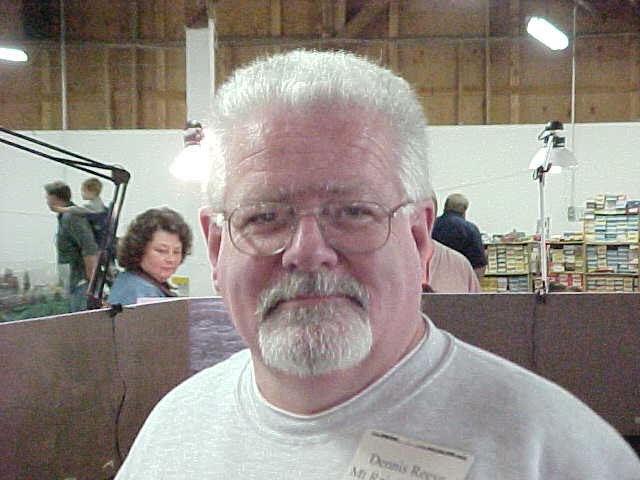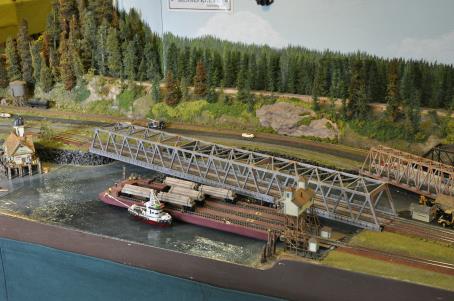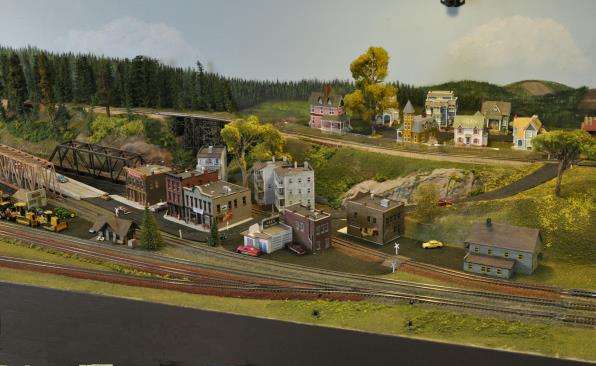 Dennis is a highly detailed modeler with a love of logging camps as can be seen in the modules below. He has a saw mill that has a completely finished interior. There is also a working lighthouse down on the bay.

The corner module contains a logging camp, complete with bunkhouses and loaded log trucks heading to the waterfront.

The highway continues past the barge into the local town. The residents' homes overlook the town from the hill above.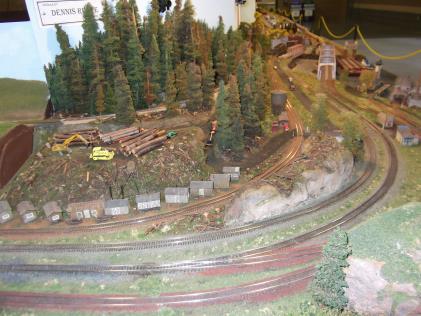 The logs are loaded on the barge for shipment, the tugboat ready to pull out.

The sawmill and log pond along with the light house are shown in this photo.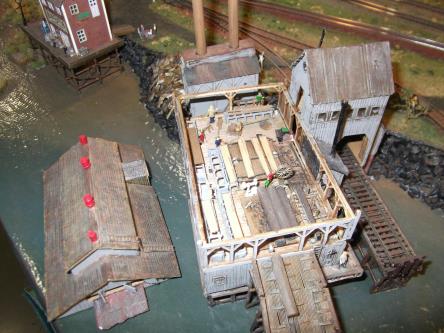 The highly detailed interior of the sawmill is shown above.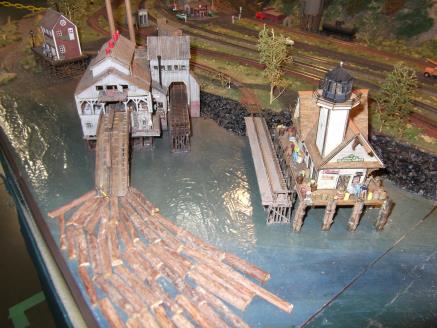 Mount Rainier N-Scale

N-Trak Modular Model Railroad

Welcome to Mount Rainier N-Scale