The trailer was primarily built to haul club owned modules. When we decided to display the layout in the NMRA train show in San Jose, CA, in 2000, we did not want to have to take multiple trailers. It was decided that if we built racks to hold the modules, we could get most modules in the trailer. . Dennis Reeve worked out a plan for rack sizes and placement in the trailer to maximize its use. The work party to construct these racks is shown below.

  At the time, Dennis, our club welding expert, was recovering from a car accident and was confined to a wheel chair. He decided he wanted to do the welding anyway, so we cut pieces and ran them by him for welding. The trailer has a ramp style door so we put casters on the racks, making it easy to roll the loaded racks into the show venue and back into the trailer.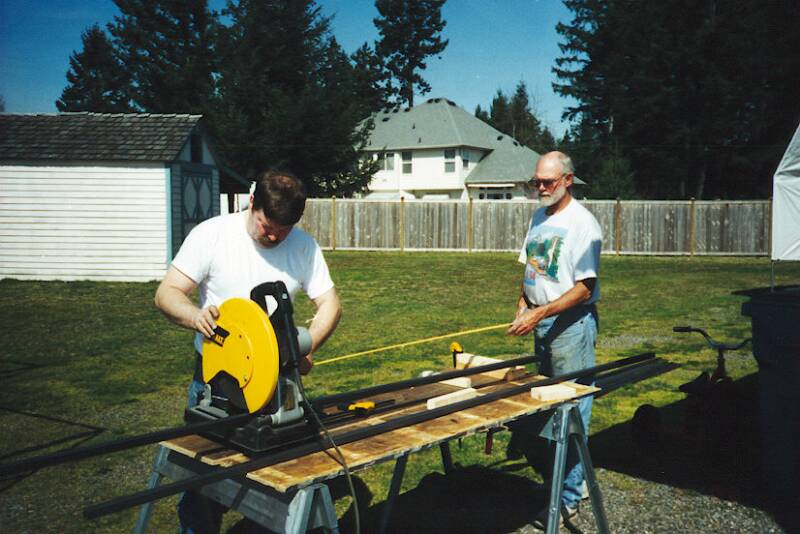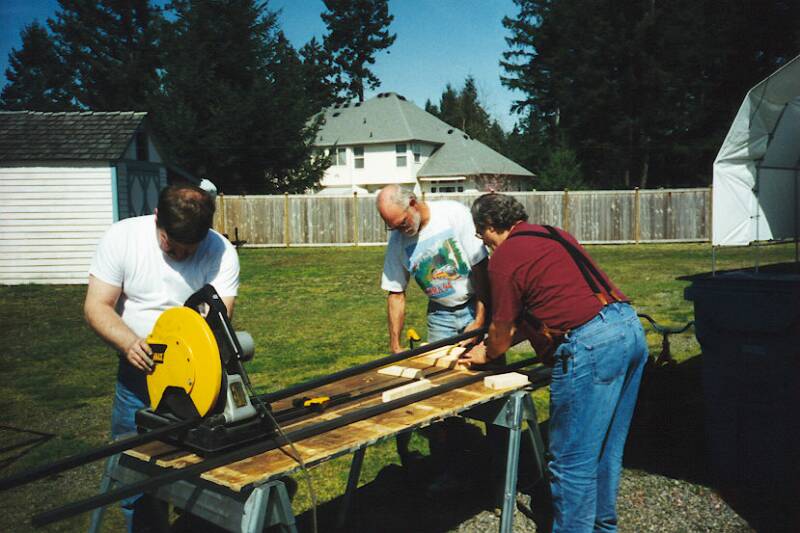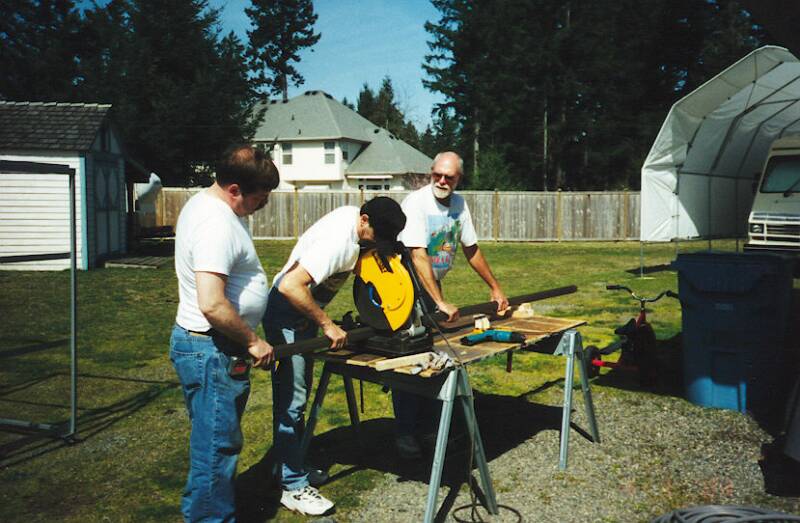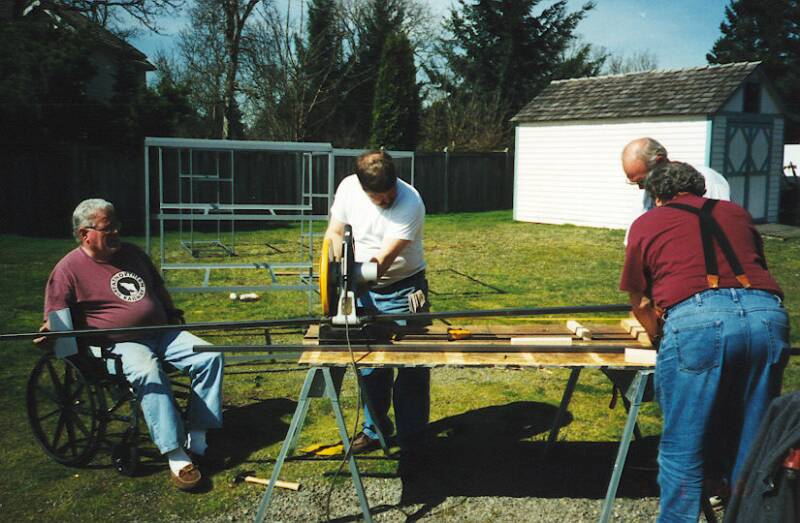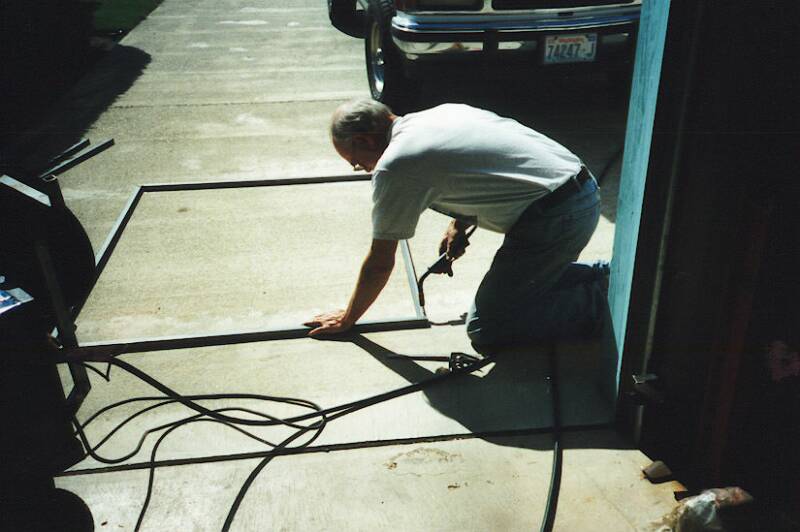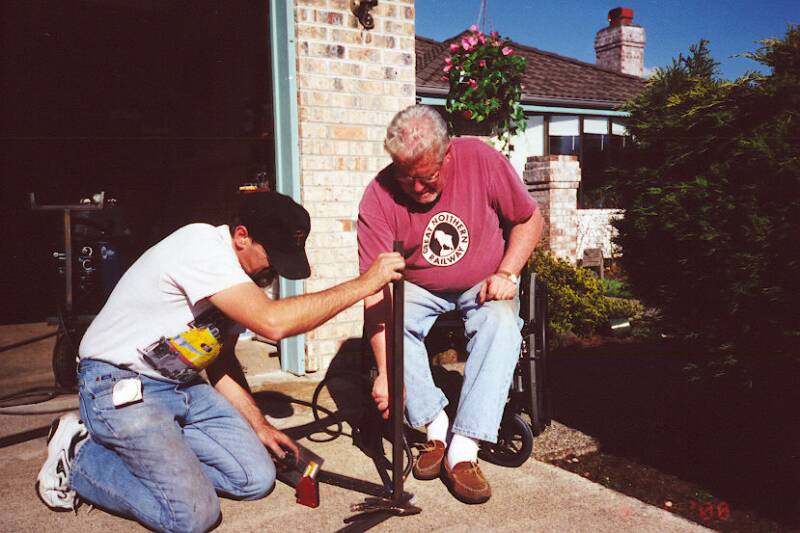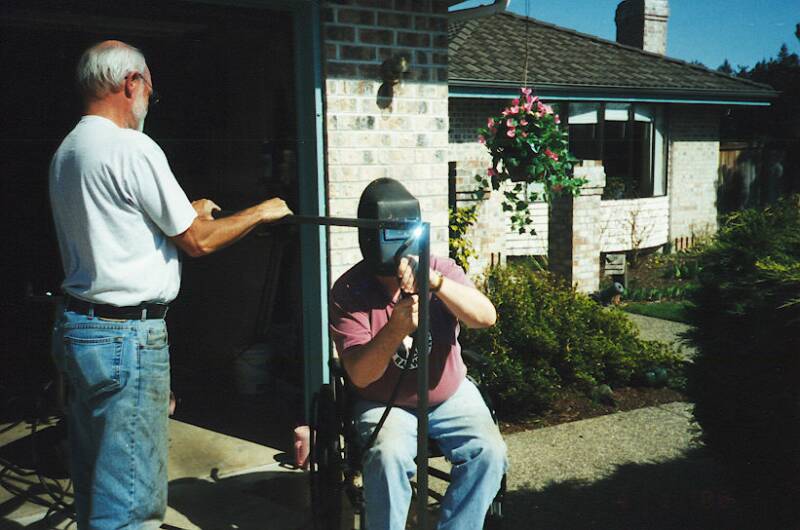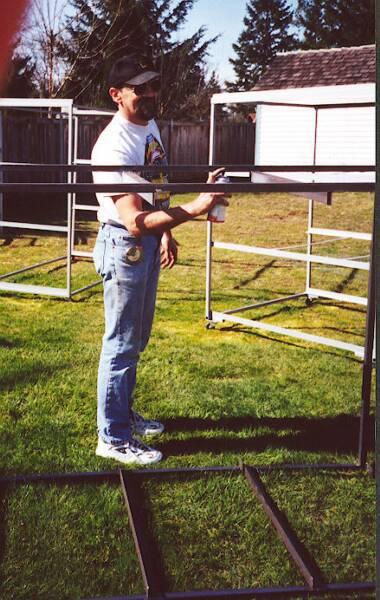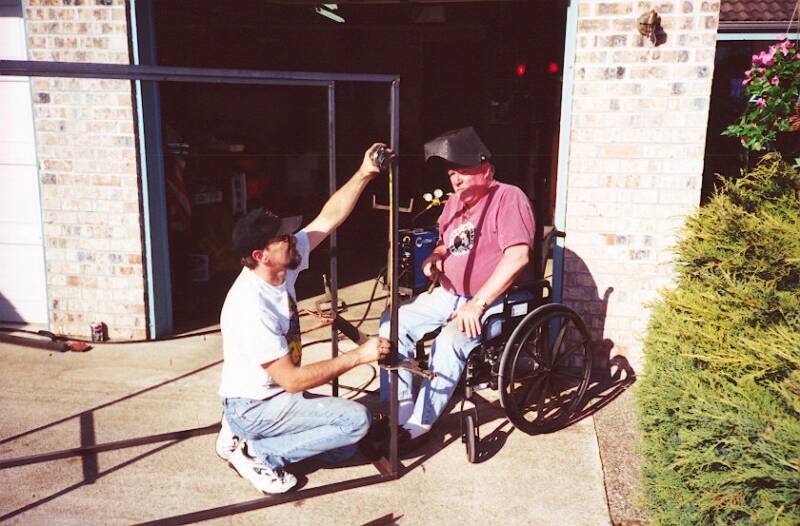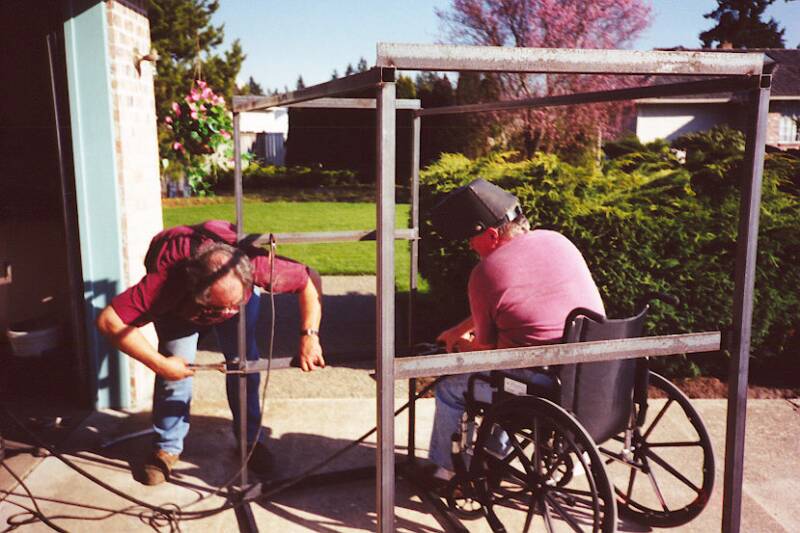 A coat of paint and we're done!!



Mount Rainier N-Scale

N-Trak Modular Model Railroad

Welcome to Mount Rainier N-Scale